Alliance Advisors is a premier proxy solicitation and corporate advisory firm, with 450 corporate clients globally and 600 assignments completed annually. Since 2010, Alliance has provided proxy solicitation, governance consulting and shareholder engagement services to prominent companies in the APAC Region. We have also successfully represented APAC clients in high profile proxy contests and M&A transactions.
We are dedicated to providing industry-leading services to meet the needs of global public companies. Alliance understands the concerns and mindsets of global investors and we work with our clients to cultivate strong investor relations programs to ensure a smooth and successful shareholder meeting. We help our clients achieve this by designing and implementing corporate governance and shareholder engagement strategies to meet our clients' unique requirements.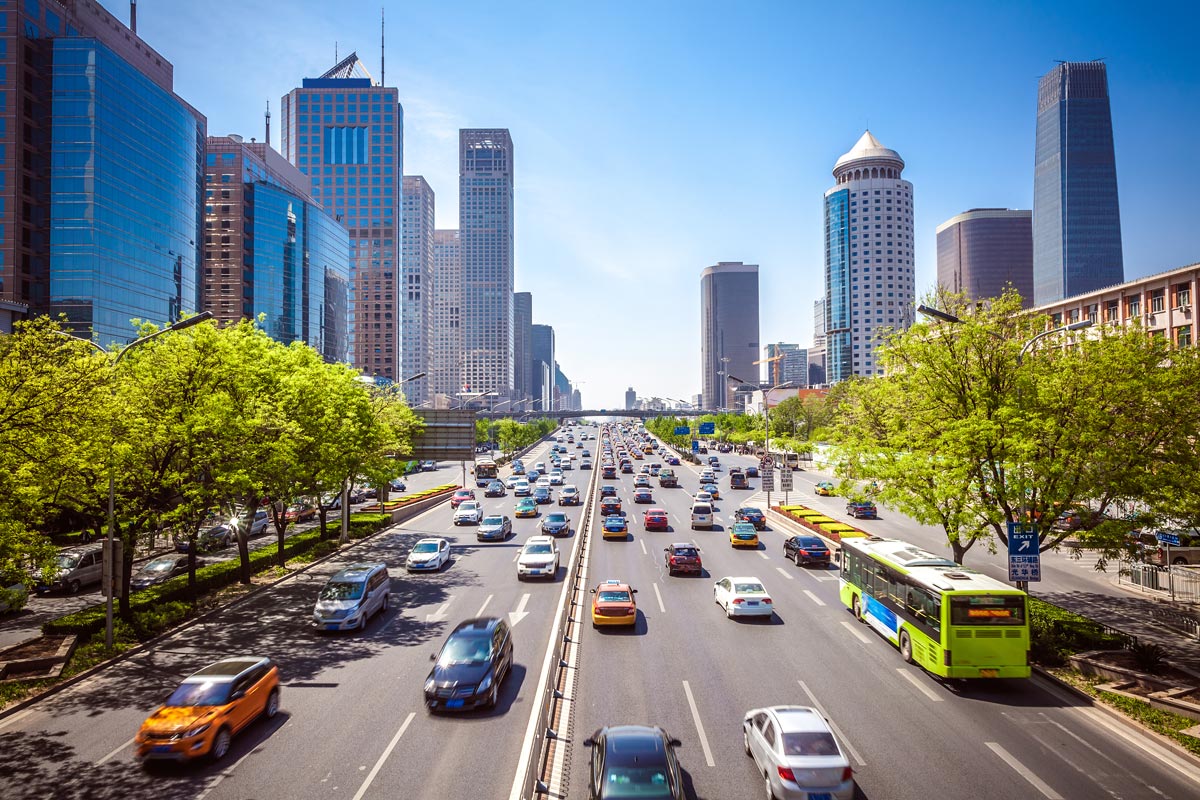 Proxy Solicitation
As proxy solicitor for your annual general meeting (AGM) or extraordinary general meeting (EGM) of shareholders, Alliance will identify the vote decision-makers at each foreign institutional investor (FII), distribute meeting materials directly to them, and solicit votes from these major investors.
Alliance has robust institutional investor databases detailing their voting policies and behaviors, so we can predict their voting decisions on meeting agenda items.
We will also help your engagement team arrange and prepare for conference calls with the proxy advisory firms ISS and Glass Lewis, and provide you with a copy of the ISS research and recommendation report and a summary of the Glass Lewis research and recommendation report, including an analysis of any negative recommendations.
As the FIIs submit their voting instructions, Alliance will track and report to you real-time voting via the Broadridge and ISS voting platforms.
Corporate Governance
Alliance's corporate governance practice, which includes three former ISS professionals, will counsel you on the voting policies of ISS, Glass Lewis and the FIIs. We will also work with you to tailor your meeting agenda items and disclosures to maximize support from FIIs and the proxy advisory firms.
Alliance will provide you with ISS, Glass Lewis, and your largest FIIs' available proxy voting policies for the proposed meeting agenda items as well as their historical recommendations/voting on the same or similar proposals. We will work with you to develop strategies to maximize advisory firm and FII support for the shareholder meeting's agenda items.
We have successfully obtained shareholder ratification for our APAC clients for director elections, mergers, equity compensation, increase in authorized shares and capital issuance proposals, among others.
Shareholder Engagement (NDR)
Regular dialogue with top institutional investors is the bedrock of good corporate governance. It provides companies with insight into how their top holders view their corporate governance and compensation practices and permits issuers to identify pressure points and build relationships well in advance of shareholders meetings. As a result, these conversations lead to improved corporate governance profiles, which in turn leads to successful shareholder meetings.
Alliance assists APAC companies with off-season shareholder engagement, often referred to as a "Non-Deal Roadshow" (NDR). We conduct more than 70 of these programs annually for an array of clients to discuss a host of different corporate governance issues with their investors.
We will help you create an effective, targeted communications strategy to your major shareholders and prepare your staff on the issues the institution will most likely want to address. This includes feedback on the proposed meeting agenda and presentation, coordinating calls on your behalf with the voting decision maker at the specific FII, and providing you with a fact sheet and Q&A document specific to the investor prior to any scheduled call or meeting.
Shareholder Identification
From traditional corporate governance concerns to emerging environmental and social issues, institutional investors are placing increased pressure on their portfolio companies. This climate requires companies to understand who owns their stock because this intelligence is the basis of a strong corporate governance and activist defense. Alliance will analyze your record date shareholder register and consolidate FII accounts into institutional voting positions. The report will be provided in Excel format and will be updated as new intelligence arrives.
In addition, Alliance will provide you with profiles for your top FIIs, including voting policy, voting decision process, advisory firm influence, and decision-maker contact information.
ESG Services
Environmental, Social and Governance (ESG) issues are top of mind today for both FIIs and corporates. Significant hurdles involved include the lack of consistency in the various reporting frameworks and standards as well as rapidly evolving third-party rating and survey methodologies. Formulating a constructive ESG strategy and identifying the truly material priorities to create sustainable values and unlock ESG opportunities is a daunting task for companies these days. Alliance helps APAC companies advance their ESG performance in a holistic and non-siloed approach.
Off-Season ESG Engagement
Outside of the proxy season, Alliance assists companies with ESG shareholder engagement by identifying the top FIIs, summarizing the latest major ESG priorities of these FIIs, providing FII-specific questions, and conducting call rehearsals. This helps our clients to be the most prepared companies in the market when meeting with their investors. Alliance also creates a customized engagement summary, covering questions asked and feedback received during the engagement, which helps our clients to reshape their ESG focus.
ESG Rating and Survey Advisory
A number of third-party agencies provide a grading or risk scale to companies by evaluating the companies' ESG performance based on the agencies' own methodologies through web-based questionnaire and/or companies' public disclosures. Given that the methodologies vary and are frequently updated, companies need to spend hundreds of man-hours to handle even one survey. Alliance identifies the changes to the relevant methodologies and helps our clients increase their scores, while also reducing the burden on their internal teams.
ESG Reporting
Preparing an ESG report not only serves a compliance purpose, but also constitutes a channel to strategically respond to FIIs' concerns and increasing the grading of third-party ESG rating agencies. Alliance helps our clients to quickly identify their ESG performance highlights and advance their disclosures in accordance with international reporting standards such as SASB and GRI.
Contact us if you are interested in finding out more.
Our Leadership
[ult_team team_img_grayscale="off" img_hover_eft="" social_icon_effect="on" social_links="%5B%7B%22social_icon_url%22%3A%22https%3A%2F%2Fwww.linkedin.com%2Fin%2Ftedwallace%2F%22%2C%22selected_team_icon%22%3A%22Defaults-linkedin-square%22%2C%22social_icon_color%22%3A%22%23000000%22%2C%22social_icon_hover_color%22%3A%22%23009cde%22%7D%2C%7B%22social_icon_url%22%3A%22mailto%3Atwallace%40allianceadvisorsllc.com%22%2C%22selected_team_icon%22%3A%22Defaults-envelope-o%22%2C%22social_icon_color%22%3A%22%23000000%22%2C%22social_icon_hover_color%22%3A%22%23009cde%22%7D%2C%7B%22social_icon_url%22%3A%22tel%3A973-873-7717%22%2C%22selected_team_icon%22%3A%22Defaults-phone%22%2C%22social_icon_color%22%3A%22%23000000%22%2C%22social_icon_hover_color%22%3A%22%23009cde%22%7D%5D" divider_effect="" title_text_typography="" team_member_name_tag="h3″ team_member_description_font_style="font-weight:bold;" team_member_desc_color="#009cde" link_switch="on" staff_link="url:https%3A%2F%2Faadvisors.vog.in.rs%2Fteam%2Fted-wallace-esq%2F|title:Ted%20Wallace%2C%20Esq." team_member_description_font_size="desktop:16px;" image="id^26489|url^https://aadvisors.vog.in.rs/wp-content/uploads/2022/07/Ted-Wallace-Esq..jpg|caption^null|alt^null|title^Ted Wallace, Esq.|description^null" name="Ted Wallace, Esq." team_css=".vc_custom_1659978891175{border-top-width: 1px !important;border-right-width: 1px !important;border-bottom-width: 1px !important;border-left-width: 1px !important;border-left-color: #f1e9e9 !important;border-left-style: solid !important;border-right-color: #f1e9e9 !important;border-right-style: solid !important;border-top-color: #f1e9e9 !important;border-top-style: solid !important;border-bottom-color: #f1e9e9 !important;border-bottom-style: solid !important;}" pos_in_org="Head of APAC Division" team_member_name_font_size="desktop:20px;"][/ult_team]
[ult_team team_img_grayscale="off" img_hover_eft="" social_icon_effect="on" social_links="%5B%7B%22social_icon_url%22%3A%22https%3A%2F%2Fwww.linkedin.com%2Fin%2Fceline-feng-a12522b5%2F%22%2C%22selected_team_icon%22%3A%22Defaults-linkedin-square%22%2C%22social_icon_color%22%3A%22%23000000%22%2C%22social_icon_hover_color%22%3A%22%23009cde%22%7D%2C%7B%22social_icon_url%22%3A%22mailto%3Acfeng%40allianceadvisors.com%22%2C%22selected_team_icon%22%3A%22Defaults-envelope-o%22%2C%22social_icon_color%22%3A%22%23000000%22%2C%22social_icon_hover_color%22%3A%22%23009cde%22%7D%5D" divider_effect="" team_member_name_tag="p" team_member_description_font_style="font-weight:bold;" team_member_desc_color="#009cde" link_switch="on" staff_link="url:https%3A%2F%2Faadvisors.vog.in.rs%2Fteam%2Fceline-feng-%25e9%25a6%25ae%25e6%25ac%25a3%25e5%25ae%259c%2F|title:Celine%20Feng%20(%E9%A6%AE%E6%AC%A3%E5%AE%9C)" team_member_name_font_size="desktop:20px;" team_member_description_font_size="desktop:16px;" image="id^26494|url^https://aadvisors.vog.in.rs/wp-content/uploads/2022/07/Celine-Feng.jpg|caption^null|alt^null|title^Celine Feng|description^null" name="Celine Feng (馮欣宜)" pos_in_org="Vice President" team_css=".vc_custom_1658837973226{border-top-width: 1px !important;border-right-width: 1px !important;border-bottom-width: 1px !important;border-left-width: 1px !important;border-left-color: #f1e9e9 !important;border-left-style: solid !important;border-right-color: #f1e9e9 !important;border-right-style: solid !important;border-top-color: #f1e9e9 !important;border-top-style: solid !important;border-bottom-color: #f1e9e9 !important;border-bottom-style: solid !important;}"][/ult_team]