Alliance Advisors is comprised of highly respected industry leaders that utilize proprietary intelligence and data-driven techniques to maximize shareholder support for your annual or special meeting agendas. Our Proxy Solicitation Group includes experienced proxy executives, attorneys, CFA's, and former advisory firm professionals who have years of experience and extensive knowledge of the voting policies of institutional investors and the proxy advisory firms. Our expert knowledge will guide the client through the ever-changing landscape of proxy voting from director elections and executive compensation to environmental and social issues and shareholder sponsored proposals.
Our proxy advisory capabilities provide clients the ability to look around the corner and gain insight into institutional investor voting policies and patterns as well as how the proxy advisory firms will recommend prior to the proxy even being filed. Alliance implements the following reservoir of resources and strategies to help our clients navigate through the proxy process and secure a favorable outcome:
Extensive historical voting data that provides for unsurpassed research capabilities
Analyze the level of influence the proxy advisory firms have on your top shareholders' governance decisions
Develop an up-to-date and accurate list of proxy voting decision makers at your major institutional investors
Proprietary database of institutional investor custodial relationships that enhances our ability to identify when and how major shareholders vote
Robust shareholder engagement with institutional investors after the filing of the proxy to maximize support
Assist clients with proxy advisory firm calls
Unsurpassed ability to connect with retail investors using our contact center technology
Custom daily vote status reporting and vote identification efforts
Year-round updates on industry developments including institutional investor proxy voting guideline revisions, voting trends and changes at the proxy advisory firms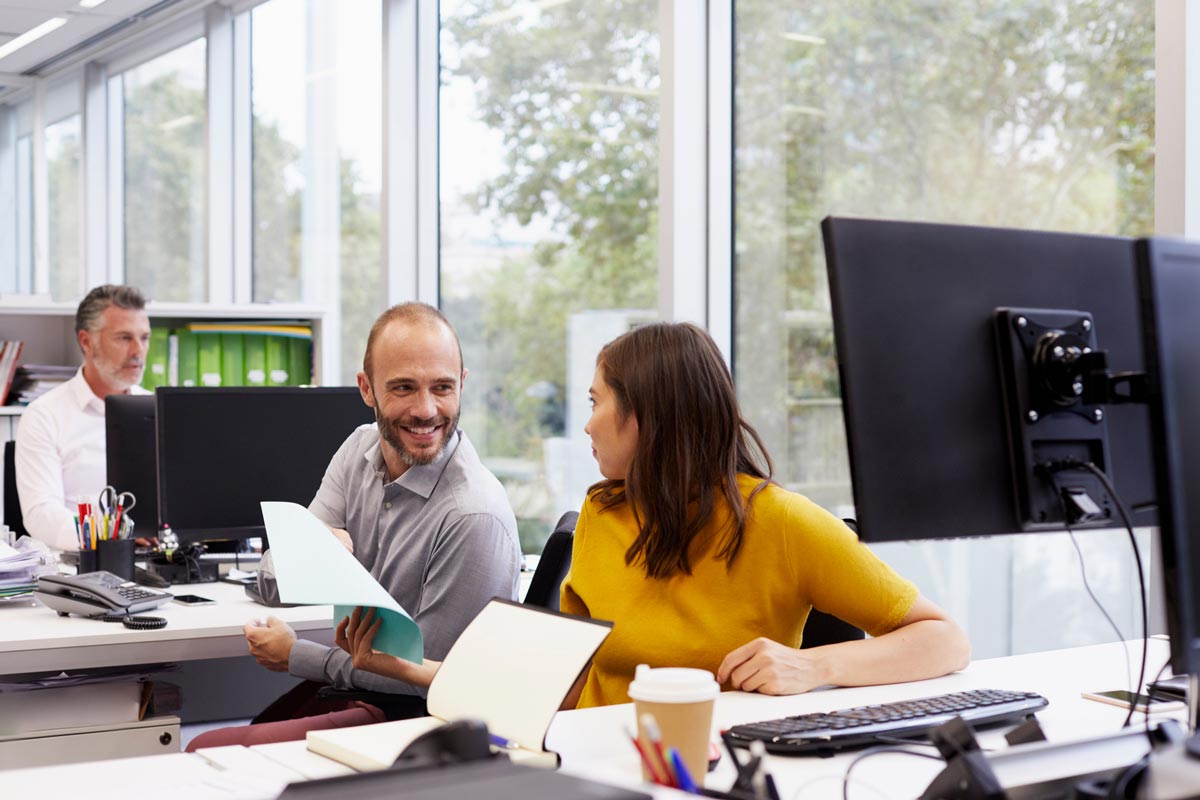 Proxy Contests and Mergers & Acquisitions
The Proxy Contest/M&A Group at Alliance consists of experienced and highly skilled proxy executives with decades of experience with these specific events. We have an unparalleled track record of success because we penetrate the layers of ownership within the proxy voting system to identify the actual vote drivers. Alliance utilizes executives with legal, financial and technical backgrounds to convey to both institutional and retail investors our clients' position in a proxy contest or the financial merits of an M&A transaction. Through the use of strategic timing, letter crafting and compelling messaging, we articulate our clients' story to their entire shareholder base.
We maintain an excellent and ongoing relationship with the investment community which allows us to arrange conference calls for our clients with all their major investors while implementing a targeted call campaign to reach retail investors with our advanced systems. Alliance is particularly strong in the development of the"deck" for presentations at ISS and utilizes our local office in Maryland near ISS to prep our clients for these critical meetings.
Tender & Exchange Offers
Alliance has acted as Information Agent on Tender, Exchange and Rights Offerings as well as Dutch Auctions and Reorganizations. We will assist with the typesetting and placement of national advertisements announcing the Offer, provide a toll free number for shareholders to call for assistance and distribute the offering circular, letter of transmittal, and other relevant documents to the reorganization departments of all banks and brokers. In order to promote a high level of participation, we will respond to shareholder inquiries regarding the terms of the Offer, execution of the documents and expiration deadlines. Alliance also communicates with our bank and broker reorganization department contacts to monitor the participation rate for the duration of the Offer giving our clients feedback on how shareholders are responding.
Vote Projections
Alliance recommends issuers obtain vote projections for critical proposals. The Alliance vote projection approach starts with a detailed ownership overview of the shareholder constituencies, and progresses to analysis of institutional investor voting policies, the determination of institutional voting authority, review of the proxy advisory firms' guidelines and culminates with our database of historical voting trends. All of this information allows Alliance to construct a uniquely accurate statistical forecast of how the vote will come in on a given proposal. An accurate vote projection on a management or shareholder proposal can prevent last minute surprises, and serves as a blueprint for an effective solicitation campaign. This advisory service affords our clients the ability to make informed decisions on strategy, resource allocation and execution.
Contact us if you are interested in finding out more.
[ult_team team_img_grayscale="off" img_hover_eft="" social_icon_effect="on" social_links="%5B%7B%22social_icon_url%22%3A%22https%3A%2F%2Fwww.linkedin.com%2Fin%2Fpcasey%2F%22%2C%22selected_team_icon%22%3A%22Defaults-linkedin-square%22%2C%22social_icon_color%22%3A%22%23000000%22%2C%22social_icon_hover_color%22%3A%22%23009cde%22%7D%2C%7B%22social_icon_url%22%3A%22mailto%3Apcasey%40allianceadvisorsllc.com%22%2C%22selected_team_icon%22%3A%22Defaults-envelope-o%22%2C%22social_icon_color%22%3A%22%23000000%22%2C%22social_icon_hover_color%22%3A%22%23009cde%22%7D%2C%7B%22social_icon_url%22%3A%22tel%3A973-873-7710%22%2C%22selected_team_icon%22%3A%22Defaults-phone%22%2C%22social_icon_color%22%3A%22%23000000%22%2C%22social_icon_hover_color%22%3A%22%23009cde%22%7D%5D" divider_effect="" team_member_name_tag="h3″ team_member_description_font_style="font-weight:bold;" team_member_desc_color="#009cde" link_switch="on" staff_link="url:https%3A%2F%2Faadvisors.vog.in.rs%2Fteam%2Fpeter-casey%2F|title:Peter%20Casey" team_member_name_font_size="desktop:20px;" team_member_description_font_size="desktop:16px;" image="id^26175|url^https://aadvisors.vog.in.rs/wp-content/uploads/2022/07/Peter-Casey.jpg|caption^null|alt^null|title^Peter Casey|description^null" name="Peter Casey" pos_in_org="Chief Strategy Officer & Partner" team_css=".vc_custom_1658835951279{border-top-width: 1px !important;border-right-width: 1px !important;border-bottom-width: 1px !important;border-left-width: 1px !important;border-left-color: #f1e9e9 !important;border-left-style: solid !important;border-right-color: #f1e9e9 !important;border-right-style: solid !important;border-top-color: #f1e9e9 !important;border-top-style: solid !important;border-bottom-color: #f1e9e9 !important;border-bottom-style: solid !important;}"][/ult_team]
[ult_team team_img_grayscale="off" img_hover_eft="" social_icon_effect="on" social_links="%5B%7B%22social_icon_url%22%3A%22https%3A%2F%2Fwww.linkedin.com%2Fin%2Fdomenick-derobertis-b067874%2F%22%2C%22selected_team_icon%22%3A%22Defaults-linkedin-square%22%2C%22social_icon_color%22%3A%22%23000000%22%2C%22social_icon_hover_color%22%3A%22%23009cde%22%7D%2C%7B%22social_icon_url%22%3A%22mailto%3Adderobertis%40allianceadvisors.com%22%2C%22selected_team_icon%22%3A%22Defaults-envelope-o%22%2C%22social_icon_color%22%3A%22%23000000%22%2C%22social_icon_hover_color%22%3A%22%23009cde%22%7D%2C%7B%22social_icon_url%22%3A%22tel%3A973-873-7711%22%2C%22selected_team_icon%22%3A%22Defaults-phone%22%2C%22social_icon_color%22%3A%22%23000000%22%2C%22social_icon_hover_color%22%3A%22%23009cde%22%7D%5D" divider_effect="" team_member_name_tag="h3″ team_member_description_font_style="font-weight:bold;" team_member_desc_color="#009cde" link_switch="on" staff_link="url:https%3A%2F%2Faadvisors.vog.in.rs%2Fteam%2Fdomenick-de-robertis%2F|title:Domenick%20de%20Robertis" team_member_name_font_size="desktop:20px;" team_member_description_font_size="desktop:16px;" team_css=".vc_custom_1658835958314{border-top-width: 1px !important;border-right-width: 1px !important;border-bottom-width: 1px !important;border-left-width: 1px !important;border-left-color: #f1e9e9 !important;border-left-style: solid !important;border-right-color: #f1e9e9 !important;border-right-style: solid !important;border-top-color: #f1e9e9 !important;border-top-style: solid !important;border-bottom-color: #f1e9e9 !important;border-bottom-style: solid !important;}" image="id^26182|url^https://aadvisors.vog.in.rs/wp-content/uploads/2022/07/Domenick-de-Robertis.jpg|caption^null|alt^null|title^Domenick de Robertis|description^null" name="Domenick de Robertis" pos_in_org="EVP & Partner"][/ult_team]