Alliance Advisors is the premier proxy solicitation firm for companies that are looking to maximize the retail vote. Today, it is more challenging than ever to connect with retail investors and especially important to those corporations that have a majority of their outstanding shares held by this shareholder group. Alliance contacts millions of individual investors annually so we have the expertise and experience needed to not only connect with these holders but also to secure favorable votes. As a proxy solicitor, we also strategically target the retail vote for many clients to offset an anticipated "against" vote from institutional investors or a negative recommendation from the proxy advisory firms.
Alliance has successfully completed thousands of complex call campaigns for our corporate clients, which has given us both a wealth of experience and intelligence on how, when and at what level retail investors vote. This actionable data coupled with a sound plan is the backbone in running a successful, cost-effective retail solicitation campaign. Alliance's retail prowess is facilitated by large-scale resources, including:
Multiple brick and mortar Contact Centers with more than 300 agent stations, training facilities and monitoring capabilities
A secure virtual platform that allows for limitless agent expansion
Effective digital technologies and data driven systems
Mobile phone communications and Text-to-Vote platform
Internal design, print and mailing capabilities for enhanced solicitation literature
Custom video communications used with augmented mail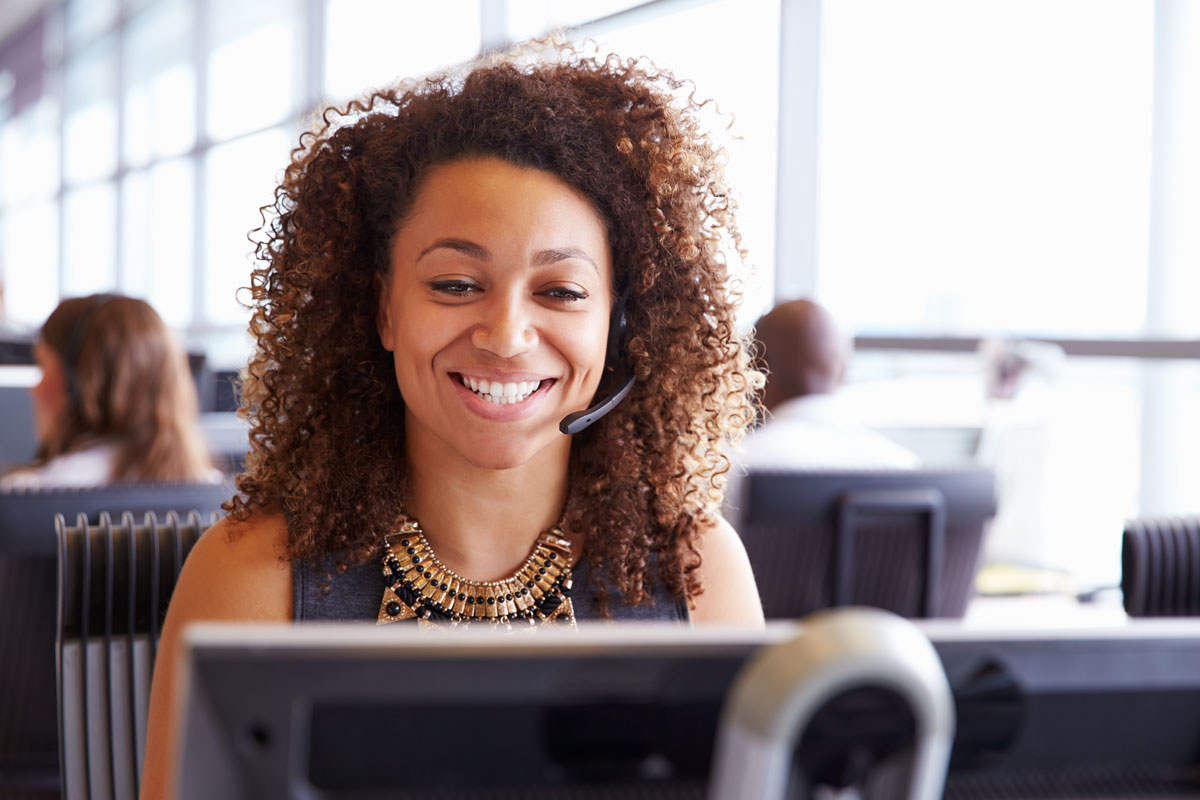 Technology
Alliance maintains secure data clouds that are utilized for both research and share range targeting. Data security is a constant focus for Alliance, as we have made the necessary investments in technology, manpower and equipment to ensure the highest level of client information security compliance. Alliance will continue to maintain strict adherence to our securities policies and maintains SOC-2 Type 1 Compliance. In addition, Alliance maintains vigorous back-up procedures for its proprietary data as well as day-to-day systems to ensure that our client campaigns are never interrupted.
When the Retail Vote is the key to success, Alliance is your trusted advisor.
Contact us if you are interested in finding out more.
[ult_team team_img_grayscale="off" img_hover_eft="" social_icon_effect="on" social_links="%5B%7B%22social_icon_url%22%3A%22https%3A%2F%2Fwww.linkedin.com%2Fin%2Fjoseph-caruso-b299aba5%2F%22%2C%22selected_team_icon%22%3A%22Defaults-linkedin-square%22%2C%22social_icon_color%22%3A%22%23000000%22%2C%22social_icon_hover_color%22%3A%22%23009cde%22%7D%2C%7B%22social_icon_url%22%3A%22mailto%3Ajcaruso%40allianceadvisors.com%22%2C%22selected_team_icon%22%3A%22Defaults-envelope-o%22%2C%22social_icon_color%22%3A%22%23000000%22%2C%22social_icon_hover_color%22%3A%22%23009cde%22%7D%2C%7B%22social_icon_url%22%3A%22tel%3A973-873-7703%22%2C%22selected_team_icon%22%3A%22Defaults-phone%22%2C%22social_icon_color%22%3A%22%23000000%22%2C%22social_icon_hover_color%22%3A%22%23009cde%22%7D%5D" divider_effect="" title_text_typography="" team_member_name_tag="h3″ team_member_name_font_style="font-weight:bold;" team_member_description_font_style="font-weight:bold;" team_member_desc_color="#009cde" link_switch="on" staff_link="url:https%3A%2F%2Faadvisors.vog.in.rs%2Fteam%2Fjoseph-caruso%2F|title:Joseph%20Caruso" team_member_description_font_size="desktop:16px;" image="id^25881|url^https://aadvisors.vog.in.rs/wp-content/uploads/2022/07/Joseph-Caruso.jpg|caption^null|alt^null|title^Joseph Caruso|description^null" name="Joseph Caruso" pos_in_org="CEO, COO & Partner" team_css=".vc_custom_1659978632723{border-top-width: 1px !important;border-right-width: 1px !important;border-bottom-width: 1px !important;border-left-width: 1px !important;border-left-color: #f1e9e9 !important;border-left-style: solid !important;border-right-color: #f1e9e9 !important;border-right-style: solid !important;border-top-color: #f1e9e9 !important;border-top-style: solid !important;border-bottom-color: #f1e9e9 !important;border-bottom-style: solid !important;}" team_member_name_font_size="desktop:20px;"][/ult_team]
[ult_team team_img_grayscale="off" img_hover_eft="" social_icon_effect="on" social_links="%5B%7B%22social_icon_url%22%3A%22https%3A%2F%2Fwww.linkedin.com%2Fin%2Fabe-borad-7505ba18%2F%22%2C%22selected_team_icon%22%3A%22Defaults-linkedin-square%22%2C%22social_icon_color%22%3A%22%23000000%22%2C%22social_icon_hover_color%22%3A%22%23009cde%22%7D%2C%7B%22social_icon_url%22%3A%22mailto%3Aaborad%40allianceadvisorsllc.com%22%2C%22selected_team_icon%22%3A%22Defaults-envelope-o%22%2C%22social_icon_color%22%3A%22%23000000%22%2C%22social_icon_hover_color%22%3A%22%23009cde%22%7D%2C%7B%22social_icon_url%22%3A%22tel%3A973-873-7712%22%2C%22selected_team_icon%22%3A%22Defaults-phone%22%2C%22social_icon_color%22%3A%22%23000000%22%2C%22social_icon_hover_color%22%3A%22%23009cde%22%7D%5D" divider_effect="" team_member_name_tag="h3″ team_member_description_font_style="font-weight:bold;" team_member_desc_color="#009cde" link_switch="on" staff_link="url:https%3A%2F%2Faadvisors.vog.in.rs%2Fteam%2Fabe-borad%2F|title:Abe%20Borad" team_member_name_font_size="desktop:20px;" team_member_description_font_size="desktop:16px;" image="id^26169|url^https://aadvisors.vog.in.rs/wp-content/uploads/2022/07/Abe-Borad.jpg|caption^null|alt^null|title^Abe Borad|description^null" name="Abe Borad" pos_in_org="EVP & Partner" team_css=".vc_custom_1658836917292{border-top-width: 1px !important;border-right-width: 1px !important;border-bottom-width: 1px !important;border-left-width: 1px !important;border-left-color: #f1e9e9 !important;border-left-style: solid !important;border-right-color: #f1e9e9 !important;border-right-style: solid !important;border-top-color: #f1e9e9 !important;border-top-style: solid !important;border-bottom-color: #f1e9e9 !important;border-bottom-style: solid !important;}"][/ult_team]
[ult_team team_img_grayscale="off" img_hover_eft="" social_icon_effect="on" social_links="%5B%7B%22social_icon_url%22%3A%22https%3A%2F%2Fwww.linkedin.com%2Fin%2Fsteve-santora-23543a9%2F%22%2C%22selected_team_icon%22%3A%22Defaults-linkedin-square%22%2C%22social_icon_color%22%3A%22%23000000%22%2C%22social_icon_hover_color%22%3A%22%23009cde%22%7D%2C%7B%22social_icon_url%22%3A%22mailto%3Assantora%40allianceadvisors.com%22%2C%22selected_team_icon%22%3A%22Defaults-envelope-o%22%2C%22social_icon_color%22%3A%22%23000000%22%2C%22social_icon_hover_color%22%3A%22%23009cde%22%7D%2C%7B%22social_icon_url%22%3A%22tel%3A973-487-7944%22%2C%22selected_team_icon%22%3A%22Defaults-phone%22%2C%22social_icon_color%22%3A%22%23000000%22%2C%22social_icon_hover_color%22%3A%22%23009cde%22%7D%5D" divider_effect="" team_member_name_tag="p" team_member_description_font_style="font-weight:bold;" team_member_desc_color="#009cde" link_switch="on" staff_link="url:https%3A%2F%2Faadvisors.vog.in.rs%2Fteam%2Fsteve-santora%2F|title:Steve%20Santora" team_member_name_font_size="desktop:20px;" team_member_description_font_size="desktop:16px;" team_css=".vc_custom_1658836926981{border-top-width: 1px !important;border-right-width: 1px !important;border-bottom-width: 1px !important;border-left-width: 1px !important;border-left-color: #f1e9e9 !important;border-left-style: solid !important;border-right-color: #f1e9e9 !important;border-right-style: solid !important;border-top-color: #f1e9e9 !important;border-top-style: solid !important;border-bottom-color: #f1e9e9 !important;border-bottom-style: solid !important;}" name="Steve Santora" image="id^26374|url^https://aadvisors.vog.in.rs/wp-content/uploads/2022/07/Steve-Santora.png|caption^null|alt^null|title^Steve Santora|description^null" pos_in_org="Vice President, Relationship Manager"][/ult_team]